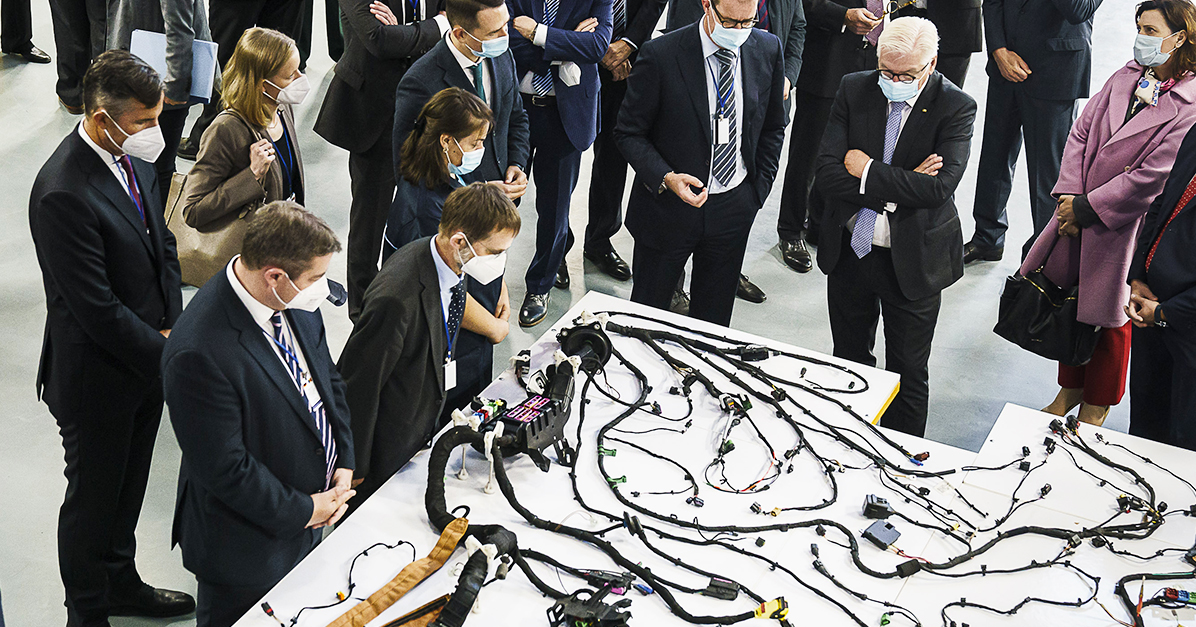 At the invitation of German Federal President Frank-Walter Steinmeier, I was able to accompany him to the capital of the Republic of Moldova as a member of a high-caliber business delegation. The two-day trip to Chişinău was the first official state visit by a German president to the small republic. In addition to cultural and scientific treasures of the nation, the discussions with political minds and business representatives brought new impulses and a cornucopia of information. Germany and the Republic of Moldova are close trading partners. German firms have already created around 9,000 jobs in various sectors in the country. The investments of German companies, such as MAGNETEC, and the education of young people are of high importance for the republic.
The opening of a German-Moldovan economic forum with the pro-European President Maia Sandu and the participation in an economy conference marked the key points of our trip.
Nutzen Sie unser Kontaktformular für alle Fragen rund um unser umfangreiches Produkt- und Serviceportfolio. Wir leiten Ihre Anfrage direkt an Ihren persönlichen Projektberater weiter und setzen uns zeitnah mit Ihnen in Verbindung!
Wir freuen uns auf Ihre Anfrage!