Differential current transformers
6mA-DC-sensors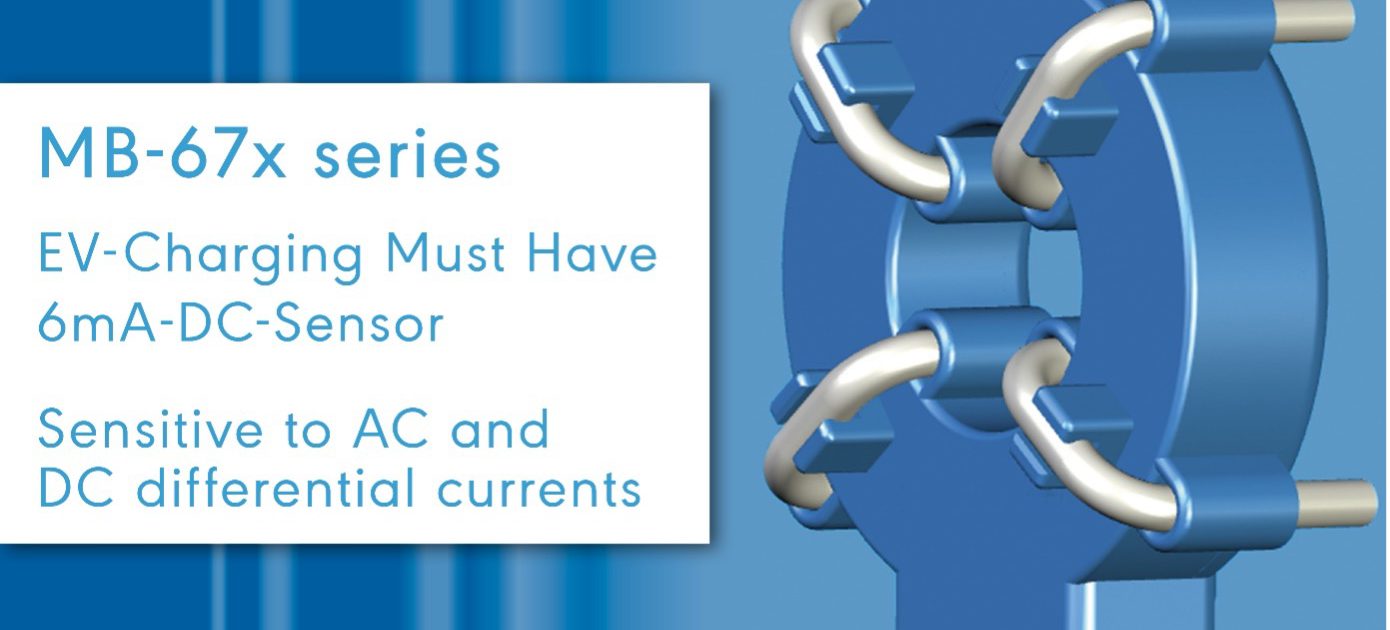 MAGNETEC sensors are already in use at numerous automotive OEMs´ charging solutions. Now we release our standard product family with unique features developed for the recent needs of the EV charging infrastructure.
The MB-67x series features a high permeability Nanoperm® core, which makes the detection of very low (6mA) DC currents possible and complies with all relevant standards related to electrical safety at EV.
The MB-67x series enables the use of individual and customized evaluation circuits, allowing an ideal system integration into your application in a cost-efficient way. Various designs with the same electrical performance allow customers to use MAGNETEC's MB-67x series in different products without additional development costs.
MAGNETEC offers customers the single sensor or a full solution package (sensor and evaluation system) in cooperation with well know partner.
It is our pleasure to support you with the most optimal sensor solution in your charging application.
Contact: Jochen.Kunkel@MAGNETEC.de
Nutzen Sie unser Kontaktformular für alle Fragen rund um unser umfangreiches Produkt- und Serviceportfolio. Wir leiten Ihre Anfrage direkt an Ihren persönlichen Projektberater weiter und setzen uns zeitnah mit Ihnen in Verbindung!
Wir freuen uns auf Ihre Anfrage!