The MAGNETEC Range of Products
Our innovative product solutions to meet your requirements
Due to many years of familiarity with the sector, paired with an untiring innovative spirit, we at MAGNETEC understand what is important for our clients: pioneering product solutions in very different applications, combined with honest and always reliable consultancy services.
In the following, you will see an overview of our leading product solutions. If you have any questions about implementation in your project, we will be happy to answer them.
We look forward to your inquiry!
Cut Core
Cut Cores from grain-oriented electrical sheet have long been familiar in industry. They are typically made of soft magnetic material in energy applications, such as transformers and chokes. However, grain-oriented sheets have limited functionality in applications that require higher frequencies and temperatures. Nanocrystalline Cut Cores overcome the problems with their unique soft magnetic material properties.
Advantages
Retrofitting existing applications to reduce the motor bearing currents thanks to a simplified installation process
Reducing the noise level in transformers and chokes
Smaller form factor in comparison to ferrite cores
Design of loss- and volume-optimized transformers
Features
Lower specific core losses
Magnetic saturation flow density: 1.2 T
Operating temperature ≤ 180 °C
Effective permeability (cut, 10 kHz and dependent on the air gap): > 5,000
Core shapes: round and oval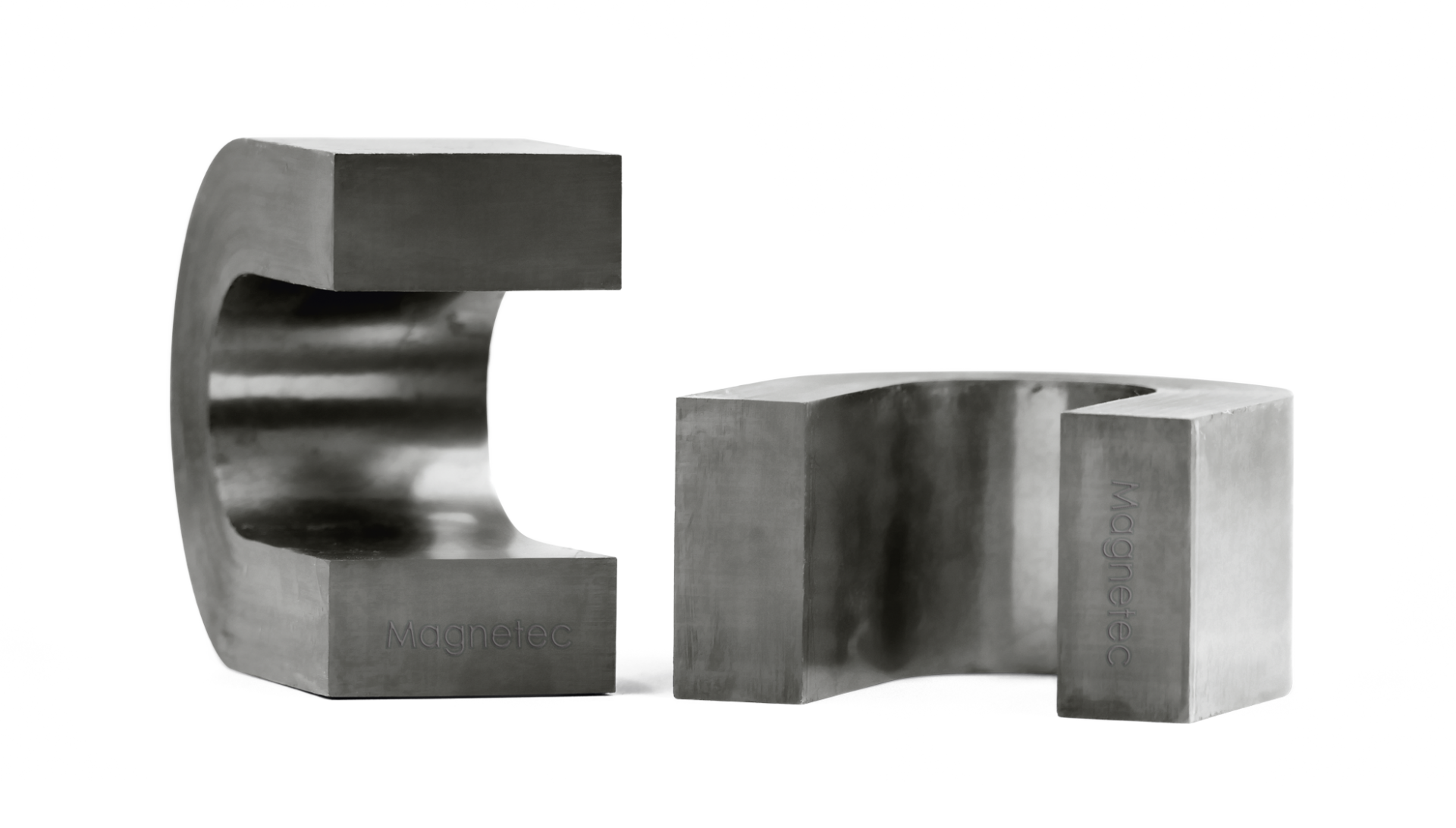 Use our contact form for any questions associated with our extensive range of products and services. We will pass your inquiry directly on to your personal project advisor and will contact you soon!
We're looking forward to hearing from you